When Huo Zhantang saw this situation, the colour of his face changed significantly. He raised his eyes to look at the witness area. "I remember Miss said yesterday that Murong Mansion's guards wouldn't participate in the jianghu disputes. Don't tell me Murong Mansion wants to grow fat by eating its words by competing for the Great Leader of the Martial Arts position?"
Murong Yunshu smiled faintly and said, "Murong Mansion has no interest in that position, and killing you is just a personal grudge."
Huo Zhantang: "Since it is a personal grudge, we will settle it another day."
Murong Yunshu: "I also want to settle it some other time. But as you heard, my guards can't wait and want to kill you now."
Huo Zhantang: "You're condoning your guards to disrupt the Martial Arts Assembly." With this one sentence, he raised her personal grudge to the level of disrupting the Martial Arts Assembly.
Murong Yunshu's face did not change as she indifferently said, "No one has stipulated that private grudges cannot be settled in the ring of a Martial Arts Assembly."
"You......" Huo Zhantang was rendered speechless.
Murong Yunshu added, "If you truly don't want to die in the ring, I don't mind letting you die in another place. The south, east, north, west, gold, wood, water, fire and earth; the direction and location are your choice. I only ask that the time is now."
"What a big mouth!" Huo Zhantang was furious. He turned his eyes to North Guardian and bellowed, "If you want to die, I'll make it happen for you!"
"Please fulfil our wishes as well." The trio of East, South and West flashed their respective weapons.
Huo Zhantang froze for a few seconds before he realised they were going at him together and reminded, "Jianghu rules, one by one only."
East Guardian laughed and corrected him, "Of course, if we have accepted the challenge, we can only fight one by one, but we're not here to challenge you."
Huo Zhantang fiercely remembered Murong Yunshu's words, personal grudges. In other words, it was all fair game, no matter how many they were inside the ring. What a cunning woman! "Fine, I'll let you come at me together. Humph! You will still be dead even if there are four of you."
South, East, North and West no longer wished to talk nonsense with him as they took out their weapons and went straight to battle.
In the witness' area, Old Man Shenji sighed. "Miss Murong, you'd better tell them to stop. Even the four of them together are no match for Huo Zhantang. If he plays another dirty trick, they will be in trouble."
Murong Yunshu smiled faintly and calmly responded, "It's not a problem. I still have many guards. I still have forty if it doesn't work with the four of them. We can take him down."
Black lines suddenly appeared on Old Man Shenji's forehead as he wondered. "You wouldn't have moved the whole Mojiao Sect into the Murong Mansion's back garden as guards, would you?"
"Not that many, just a hundred or so."
"......" Huo Zhantang could be considered to have thrust himself onto the gun muzzle this time.
As the two talked, there was indeed a commotion in the crowd. Gradually, all the people wearing black clothes gathered on top of the ring, surrounding the South, East, North and West and Huo Zhantang, who were fighting in full swing.
Seeing this situation, another layer of sweat appeared on Sect Leader Mo's forehead. "You guys were isolated and cut off from any help yesterday. Why did so many people suddenly appear today?" He asked Murong Yunshu.
"Summoned overnight." Murong Yunshu answered.
"......" Gathering a hundred or so first-class experts overnight was something only the Mojiao Sect could do. She actually said they were Murong Mansion's guards. Sect Leader Mo shook his head and said, "It's just that, for the sake of peace in the martial world, let's pretend that they are the Murong Mansion's guards."
Murong Yunshu: "I'm glad that Senior has this awareness."
Since Old Man Shenji and Sect Leader Mo had no opinion, the major sects off the stage had even less opinion. So the Martial Arts Assembly turned into a blistering killing conference for the Murong Mansion. [+]
With the addition of the men in black, Huo Zhantang would definitely lose. Strangely enough, his face was not even the slightest bit alarmed, and he was confident from start to finish as if a hundred more people would not be a problem. This made the crowd speculate more about Huo Zhantang's actual strength. Could it be that he could fight a hundred people by himself?
Just when everyone's attention was focused on Huo Zhantang, a child's voice suddenly rang out. "If you don't want to see her die, put your weapons down immediately!"
Everyone turned towards the source of the voice and saw two red-clothed boys in the witness' area, one with a knife in each hand, holding it above Murong Yunshu's neck. Everyone was shocked. When did they get close to Murong Yunshu?
Not only the people on the stage were shocked, but even Old Man Shenji and Sect Leader Mo were also surprised. Only Murong Yunshu, calm as ever, chuckled and joked, "This is the advantage of being short."
Lu-er at the side asked anxiously, "Miss, how could you still be laughing?"
Murong Yunshu: "Do you want me to cry instead of laughing? Won't I become the heroes' amusement as I make a fool of myself by crying whenever there are swords on my neck?"
Lu-er was silent. What Miss just said was right.
Murong Yunshu hooked her lips and spoke to the Mojiao Sect crowd inside the ring. "It's unnecessary to put down your weapons. You all should just disperse."
"Wait." Huo Zhantang stopped everyone in their tracks as he shouted, "All of you should completely break your own veins. Otherwise, you can just wait for the time to collect Murong Yunshu's corpse."
The crowd was furious. "You are despicable!" North Guardian cursed.
Huo Zhantang: "Yes. I am. It's not like you guys are much nobler than me. To break or not to break, it's up to you to decide."
"You......I will kill you!" North Guardian's eyes glowered, and a red spear suddenly came out, pointing directly at Huo Zhantang's throat.
Huo Zhantang's expression still looked the same. "At least I won't be lonely when I've someone accompanying me on the road to Yellow Spring." The implication was that if I died, Murong Yunshu had to die too.
North Guardian was furious but did not dare to act rashly. Therefore, he could only look at Murong Yunshu. He hoped she could have a solution.
Murong Yunshu sighed and said, "It's not appropriate to kill people today. It is impossible to ask them to break their own veins. You should change your request."
Huo Zhantang was slightly stunned. She hadn't figured out who the current boss was yet, right? "You don't have the qualifications to negotiate with me." He pointed out.
When the suggestion was rejected, Murong Yunshu said, "Then you can just kill me. I am not going to let them break their own veins."
"Madam!" A hundred people cried out in unison.
Murong Yunshu coldly stated, "Whoever dares to cut his own tendons will no longer be a member of my Murong Mansion."
Once again, the scene fell into dead silence.
After a long time, South, East, North and West knelt down fiercely, kowtowed three times to the witness' area, and then said firmly and unyieldingly. "We will repay Madam's kindness in our next life." After speaking, they clenched their fists tightly, and their internal power burst out.
Please read this chapter at xinshou blogspot com.
Murong Yunshu turned pale with fright and was about to shout 'no' when she heard a lazy but majestic voice coming from the sky——
"Before you break your veins, you should quit the Mojiao Sect first. Otherwise, with such guardians as you, how can this Sect Master still have the face to mix in the jianghu in the future?" Immediately following this voice was a man in white clothes fluttering down. His sword-shaped eyebrows were slanted. There were stars in his eyes, and the corners of his mouth seemed to be smirking. He landed gracefully with the peculiar temperament of an exiled genius, and a demon coexisted together. Then, a sound of 'greeting, Leader' resounded through the sky.
Murong Yunshu's eyes burst into tears with joy. Forgetting that there were still two knives on her neck, she just got up and ran wildly away. The two red-clothed children also lost their minds because of Chu Changge's sudden appearance that they could only watch her run away from under their knives. Once they snapped out of it, she was already in Chu Changge's embrace.
"I knew you would show up." Murong Yunshu shed tears while talking. She didn't know if the years' accumulated grievances made her shed her tears all at once or the ecstasy in her heart that made her cry with excitement. She cried and laughed like a little girl who had not experienced the world.
This was the first time Chu Changge had seen such a Murong Yunshu. He held her tightly in his embrace so she could hear his rapid heartbeat. There were thousands of words in his heart. Still, he could only utter one sentence, "From this moment on, I will be with you through the mountains of daggers and seas of flames until the ends of the earth."
Noob Translator's Musing
Based on the author's words, the following chapter will be the Grand Finale, followed by the Grand Finale (End of The Book). I have to split the Grand Finale and Grand Finale (End of The Book) into smaller chapters because the raws for these two chapters are ridiculously too long. Like crazily too long!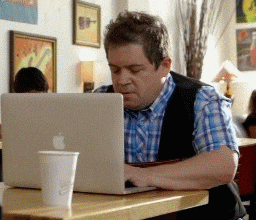 ---